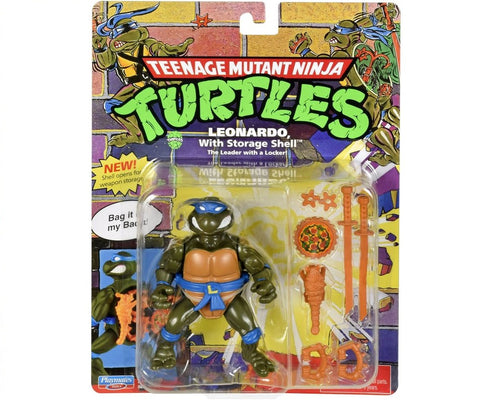 Teenage Mutant Ninja Turtles Classic Storage Shell Leonardo Figure
Teenage Mutant Ninja Turtles Classic Storage Shell Leonardo Figure

• Cowabunga, dude! The Teenage Mutant Ninja Turtles are back in their retro rotocast figure form. Collect all 4 Turtles - each come with a full set of accessories which can be stored in their shells… Heroes in Hinged Half Shells!
• Leonardo, Donatello, Raphael and Michelangelo with original 1980's action figure body with oversized roto head and authentic decoration.
• Each Turtle comes dressed in bandana, knee and elbow pads, belt that includes their initial on the buckle and with their signature weapons.
• Raphael with his Ninja Sai, Michelangelo with Nunchucks, Donatello with Martial Arts Bo Staff and Leonardo with twin Katana weapons.
• The packaging is inspired by the original package design from the 1988 TV Show complete with the original Turtles logo. A great collectors items for kids aged 4 years and over.
---
We Also Recommend